กระเบื้องยาง EXCELLENT
Excellent is a PVC composite floor tile with plain color design produced by high pressure impact process. With densely compacted surface and PUR coated, It improved wear and ease of maintenance.Place Recommended
Housing, Office Administration, Education, Retail
Size 457.2 x 457.2 mm.
Thickness 2.0/2.5/3.0 mm.
Type Tile (Square) สี่เหลี่ยมจตุรัส
Treatment PUR
กระเบื้องยาง EXCELLENT GREEN
ขนาด 457.2x609.6 มม.
ความหนา 2.0 มม.
Type Tile Rectangle สี่เหลี่ยมผืนผ้า
เคลือบผิว PUR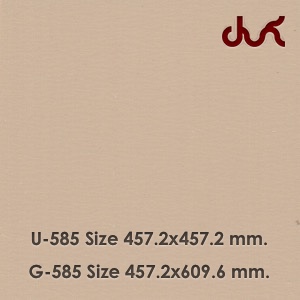 STARFLOR EXCELLENT
PVC Floor Tiles ( หนา 2.0 มม.ม2.5 มม., และ 3.0 มม. ขนาด 45.72 x 45.72 ซม.)
EXCELLENT is a PVC Composite floor tile with high-pressure impact process in plain colour design
Place Recommended
Housing, Office Administration, Education, Retail
EXCELLENT is a PVC composite floor tile with plain color design produced by high pressure impact process. With densely compacted surface and PUR coated, it improved wear and ease of maintenance.

• ASBESTOS free
• Multipurpose application
• Extensive 10 colour ranges for design interiors
• Available in 2.0, 2.5*, and 3.0* mm thickness
• Durability
• Ease of installation and maintenance

ADHESIVE White glue recommended
INSTALLATION should be carried in accordance with local standards. Subfloor must be smooth, hard, clean and dry prior to laying

MAINTENANCE should be carried out regularly to retain the appearance and durability of the floor. The floor tiles should be maintained with regular sweeping and mopping, more intense cleaning should be carried out periodically by machine cleaning and polish with Wax for Tiles
Total thickness

mm

EN 428

2.0

2.5*

3.0*

Weight

g/m2

EN 430

4100

5100

6100

Width of tile size

mm

EN 427

457.20

Length of tile size

mm

EN 427

457.20

CLASSIFICATION

European Norms

class

EN 685

22-33-41

22-33-41

22-33-41

Fire rating

pr EN 11925

C

DIN 4102

B1

Electrical resistance

oHm

EN 1081

Slip resistance

pr EN 13893

>=0.3

PERFORMANCE

Abrasion resistance

mm

EN 660-1

=<0.35

Abrasion group

group

EN 660-1

F

Dimensional stability

%

EN 434

=<0.25

Indentation

mm

EN 433

=<0.05

Color fastness

EN 20 105-B02

>=6

Stain resistance

EN 423

Good
EXCELLENT GREEN
Excellent Green is a PVC homogeneous floorcovering in tile form with plain color design produced by high pressure impace process. Awarded with Thailand Green Label (TGL-71/2-12 Plastic Floor Covering), Excellent Green has minimum detrimental impact on the environment in comparison with other products serving the same function.
Place Recommended
Housing, Office Administration, Education, Retail.

Size 457.2 x 609.6 mm.
Thickness 2.0 mm.
Type Tile (Rectangle)
Treatment PUR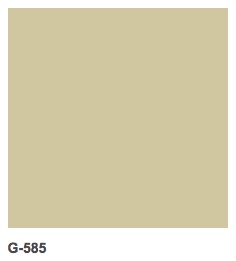 (Size 457.2 x 609.6 mm.)

STARFLOR EXCELLENT GREEN
PVC Floor Tiles ( หนา 2.0 มม. ขนาด 45.72 x 60.96 ซม.)
EXCELLENT GREEN is a PVC Composite floor tile with high-pressure impact process in plain colour design
Place Recommended
Housing, Office Administration, Education, Retail
EXCELLENT is a PVC composite floor tile with plain color design produced by high pressure impact process. With densely compacted surface and PUR coated, it improved wear and ease of maintenance.

• ASBESTOS free
• Multipurpose application
• Extensive 10 colour ranges for design interiors
• Available in 2.0, 2.5*, and 3.0* mm thickness
• Durability
• Ease of installation and maintenance

ADHESIVE White glue recommended
INSTALLATION should be carried in accordance with local standards. Subfloor must be smooth, hard, clean and dry prior to laying

MAINTENANCE should be carried out regularly to retain the appearance and durability of the floor. The floor tiles should be maintained with regular sweeping and mopping, more intense cleaning should be carried out periodically by machine cleaning and polish with Wax for Tiles
Total thickness

mm

EN 428

2.0

Weight

g/m2

EN 430

4100

Width of tile size

mm

EN 427

457.20

Length of tile size

mm

EN 427

457.20

CLASSIFICATION

European Norms

class

EN 685

22-33-41

22-33-41

Fire rating

pr EN 11925

C

DIN 4102

B1

Electrical resistance

oHm

EN 1081

Slip resistance

pr EN 13893

>=0.3

PERFORMANCE

Abrasion resistance

mm

EN 660-1

=<0.35

Abrasion group

group

EN 660-1

F

Dimensional stability

%

EN 434

=<0.25

Indentation

mm

EN 433

=<0.05

Color fastness

EN 20 105-B02

>=6

Stain resistance

EN 423

Good